New downtown Kalamazoo building to welcome tenants soon
May 19, 2021
KALAMAZOO, Mich. (WOOD) — The new Warner Building across from Arcadia Creek Festival Place in Kalamazoo is nearly ready for renters to move in.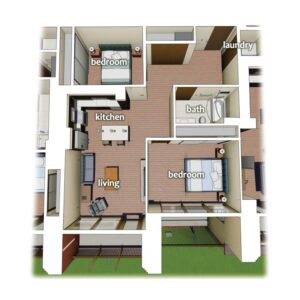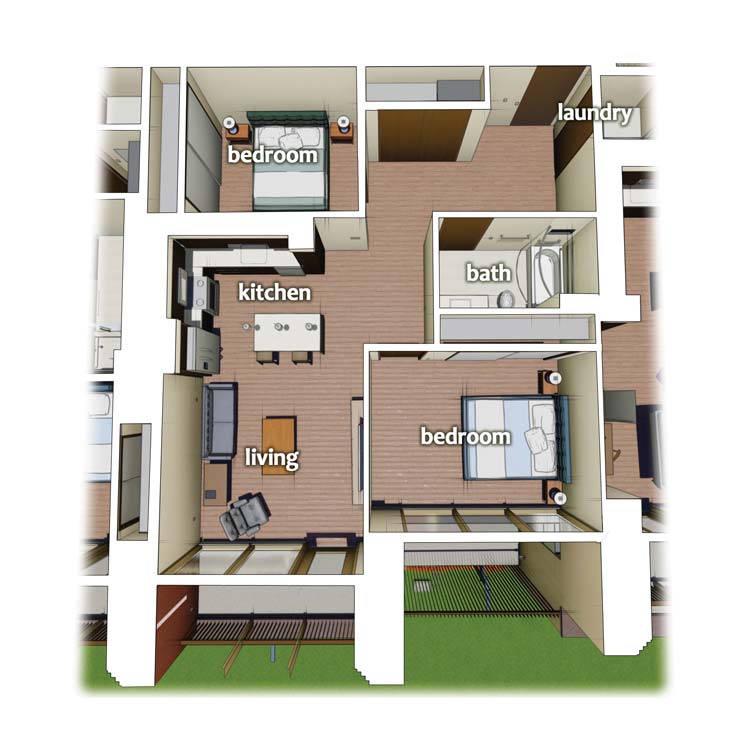 The development at 180 E. Water Street at N. Edwards Street contains 45 apartments. Twenty will be affordable efficiencies, four will be premium apartments and the remainder will be one- or two-bedrooms. Several will be Americans with Disabilities Act-accessible.
Billed as "luxury urban living," the development promises "a rich list of amenities" including soundproofing for each unit, reserved parking, a fitness studio and a rooftop terrace.
Patti Owens, the managing director for building owner Catalyst Development, says financial accessibility was always a priority as the project was planned.
"We made a commitment four years ago that we were going to create affordable workforce housing downtown. We have so many restaurants, breweries and retail shops that have employees that don't want to drive a car to work," Owens said.
The efficiency units will range from 450 to 700 square feet.
"They're going for a dollar for a square foot," Owens said. "That's because we are putting our money where our mouth is and no change happens unless you are committed to do it."
Brian Roy, a senior project manager with the CSM Group, says the small apartments still offer a lot of amenities.
"The efficiencies, they have everything but the washers and dryers. They have the same beautiful tile bathrooms," Roy said.
Tenants who live in the efficiencies will have access to a shared laundry room.
Antonio Mitchell, the community investment manager for Kalamazoo, says the workforce development housing is a great addition to the area. He added that the city is working on other projects to provide more affordable options downtown.
"Hopefully it sets the tone for other developers who we want to work with in the future that it's not only possible to do but it's also possible to make money," Mitchell said.
The city saw its homeless camps grow during the height of the pandemic and is working on new ideas to address affordability.
"We're also working with the homeless population and trying to create some other atmosphere developments that can assist with that population," Mitchell said.
Several commercial tenants have already been lined up for the mixed-use development including law firm Warner Norcross + Judd, Southwest Michigan First, Communities in Schools Kalamazoo, the Stryker Johnston Foundation and the Kalamazoo Promise.
The Kalamazoo Downtown Development authority cleared the way for the $70 million Warner Building development, which replaced a city-owned parking lot, in February 2018 and ground was broken later that year.
Both residential and commercial tenants should be able to move in this summer. If you're interested in renting, you can go to 180ewaterstreet.com or call Catalyst Development at 269.492.6810.
Read the full story on Wood TV 8's website.
Posted in Media Coverage