Inspired Urban Living
At 180 E. Water Street, downtown living meets amenities and convenience. Each unit in this Catalyst Development property is designed to be a welcoming home within a diverse and accessible community.
The Heart of Kalamazoo
From college students and those at the beginning of their careers to established professionals and those seeking luxurious convenience, downtown Kalamazoo living has something to offer everyone. Located in the heart of this bustling district, 180 E. Water Street is a mixed-use building featuring 45 high-quality apartments at affordable, market, and premium rates.
Accessible, secure, and newly constructed, people from all walks of life reside here, creating a neighborhood feeling in what was designed to become a staple of the community for generations to come. Community and diversity create an immersive living experience at 180 E. Water Street!
About Downtown Kalamazoo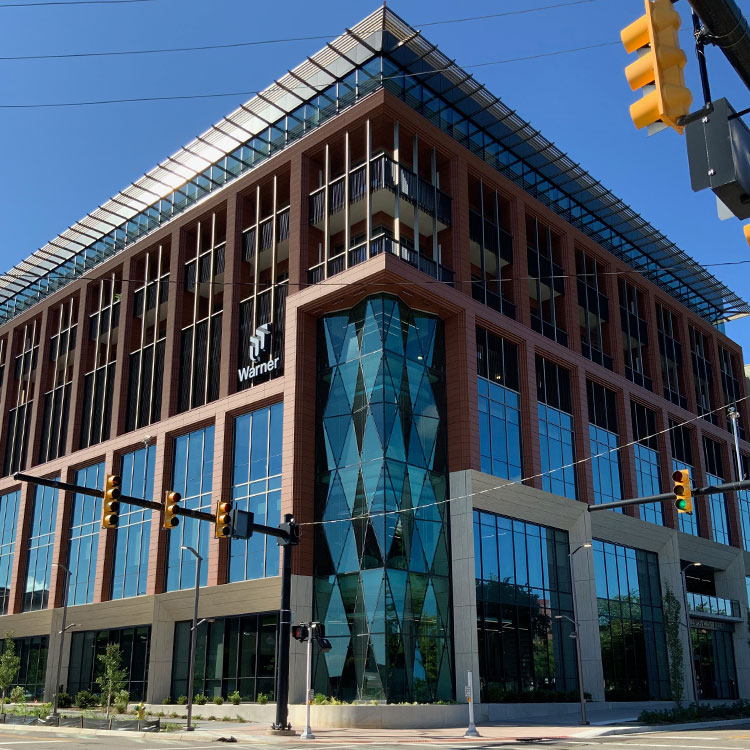 Set for completion in mid-2021, 180 E. Water Street features modern amenities and quality construction. The property was designed to offer residents stunning views of and proximity to downtown in a well-appointed environment.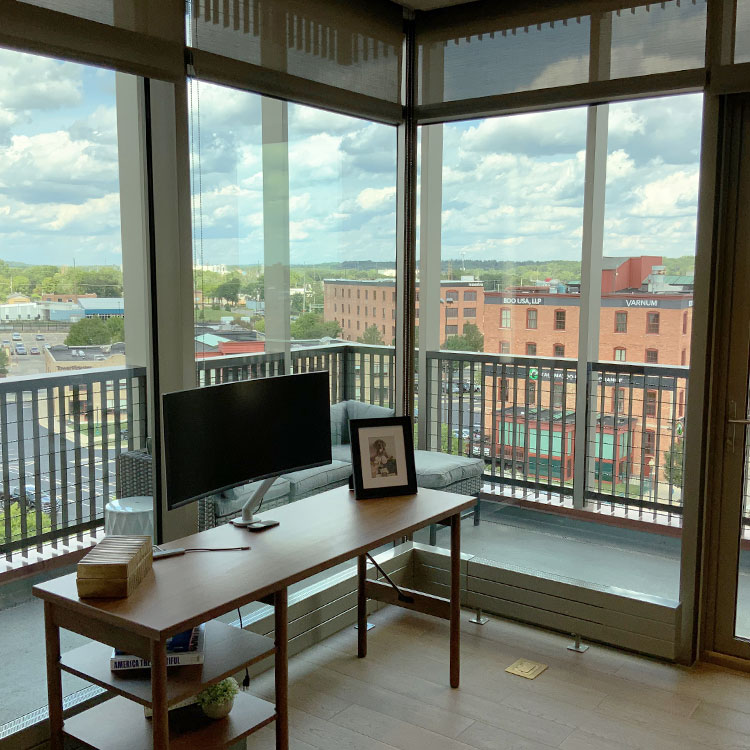 Be Inspired
The 180 E. Water Street apartments are the definition of inspired urban living thanks to plentiful features and amenities, including private balconies, a rooftop terrace and outdoor kitchen, concierge-style care, on-site security officers and state-of-the-art surveillance, video intercoms in each unit, and an on-site fitness studio.
Learn About Apartment Details
As a Catalyst Development property, 180 E. Water Street was built with great attention to detail, considering each aspect of living to ensure accessible, comfortable accommodations for our immersive and diverse community.
Accessible Layouts
With four apartment layouts – from studios to two bed, two bath units – 180 E. Water Street strives to meet the needs and price point of all residents. This inclusive approach helps create an immersive living experience complete with a neighborhood feeling and accessible to people from all backgrounds and stages of life.
See the Amenities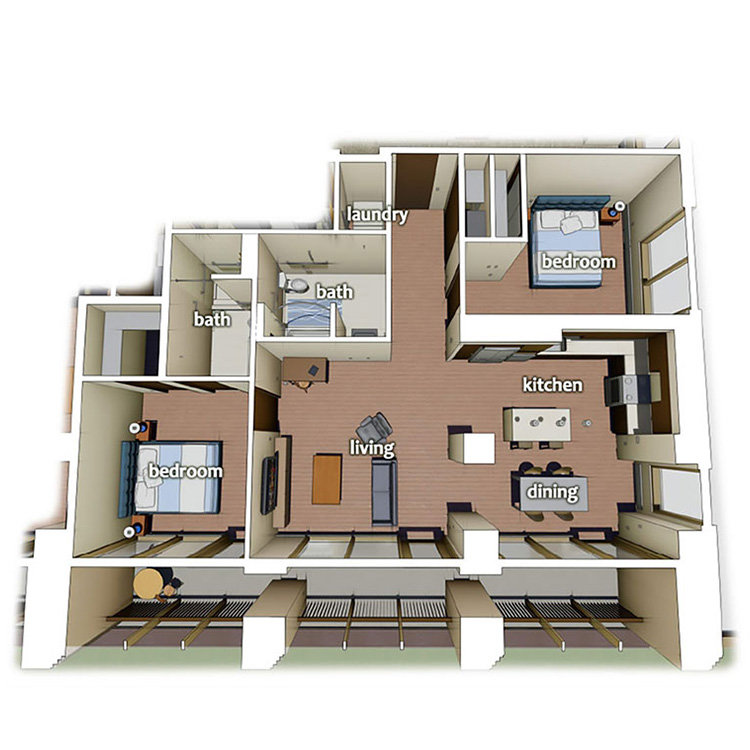 Seeing is believing.
Take a tour today.
Act quickly to reserve your spot and make the move to 180 E. Water Street to experience downtown Kalamazoo living like no other. Contact Catalyst for details today!
Take a Tour
Interiors by Abigail Hayden Interiors & Designs, LLC