Kalamazoo, Your New Dream Deluxe Apartment in the Sky Is Ready
May 19, 2021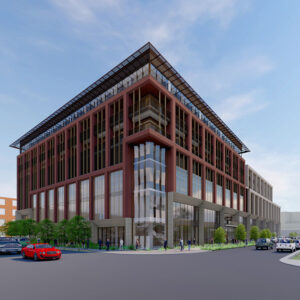 Movin' on up
The lyrics from The Jeffersons TV series sing about "movin' on up to the east side, to that deluxe apartment in the sky." Though by only a couple or blocks, it is on the east side of downtown Kalamazoo, and while it not exactly a skyscraper, it is closer to the sky that say being on the ground level.
180 East Water Street is close to being ready for people to move in (target date: mid-summer), and is taking applications. This is a little complicated, but 180 E. Water Street is the address and also the residential portion of what is named The Warner Building. That's the new construction that's been going up for the past couple of years, taking the place of the parking lot across from Arcadia Creek Festival Site, and across from the YWCA.
Living space
The developers say there are 45 apartments in the new construction, priced at "affordable, market, and premium rates". What that is in real money is hard to say as prices haven't been announced yet. But this is a part of a trend that has been going on for at least a decade, if not longer – people moving into the downtown area of the city. Along with that, a few businesses have sprouted in downtown catering to those urban pioneers.
Here's the floor plan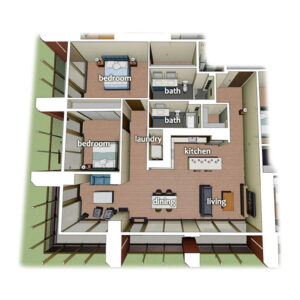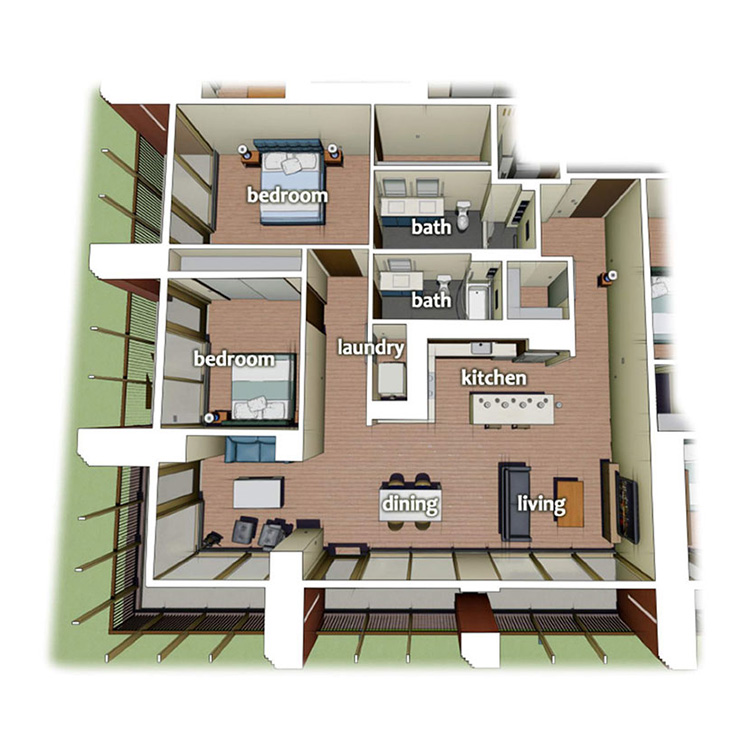 Noise?
Something that may raise an eyebrow is the promise that the units are soundproofed "from the hustle and bustle of traffic, the festival site, and other unwanted noises."
"We wanted to build a community within 180 E. Water Street that is accessible to people from all walks of life. From the very beginning, we wanted this building to reflect the diversity that is Kalamazoo. And its location within the heart of downtown allows residents to enjoy the charm and convenience that downtown dwellers are able embrace." – Patti Owens, Catalyst Development's Vice President and Managing Director via release.
Here's some of the (non-residential) tenants
The Kalamazoo Promise, Southwest Michigan First, Warner-Norcross + Judd LLP are among the organizations that will be relocating to 180 E. Water Street.
Read the full story on 107.7 WRKR-FM's website.
Posted in Media Coverage